At Sparkman Orthodontics, our daily goal is to create an encouraging, compassionate, and energetic atmosphere. We want each person involved with Sparkman Orthodontics to be impacted in a positive and uplifting way. Our expert orthodontists, Dr. Sparkman, Dr. Lyons, and Dr. Clifton, all grew up in Texas and have a passion for making a difference in the lives of the community. Seeing the families, patients, and parents all smiling throughout the entire process is truly the most rewarding experience.
The Spark for a Great Patient Experience
Our entire team is dedicated to the comfort and care of every single family member that walks through our doors. We want each step of the way to lead up to a smile of confidence and joy at the end of treatment. Creating that spark for a fantastic patient experience means that we not only provide excellence in our orthodontic care, but also ensure that we are supportive, caring, and honest with our patients, parents, families, and team members.

Changing Lives Through Changing Smiles
At Sparkman Orthodontics, we truly love what we do and are blessed to be able to serve our community. We know how life-changing orthodontics can be. Our doctors had orthodontics change their lives and look forward to the opportunity to do that for others every single day. Not only is every single one of our team members experienced, trained, and skilled, but they also have a passion to provide an energetic and fun-loving service for each and every patient.
Serving the Community
With locations in Amarillo, Pampa, and Clovis, we have the communities on the top of our mind. Part of serving the community to the best of our ability means we also use state-of-the-art technology to give the utmost, best care. Plus, we utilize traditional systems all the way to revolutionary, new methodology like clear aligners and clear braces. That means you have a perfect-for-you solution, regardless of your age or orthodontic needs, using our precise mix of leading-edge technology and time-proven methods. We are honored to give you a smile you can be proud of!

Giving Back
Sparkman Orthodontics supports youth sports more than any other panhandle business! This includes backing organizations such as Hoop 10 Basketball, Kids Inc., Palo Duro Soccer Association, Amarillo Soccer Association, and Pampa Soccer Association. We also support organizations such as the Amarillo Symphony, the Amarillo Little Theater, 24 hours in the Canyon, Hope Choice, and Little Mended Hearts. In addition, Dr. Sparkman is the director of the dental initiative of the Ryan Palmer Foundation.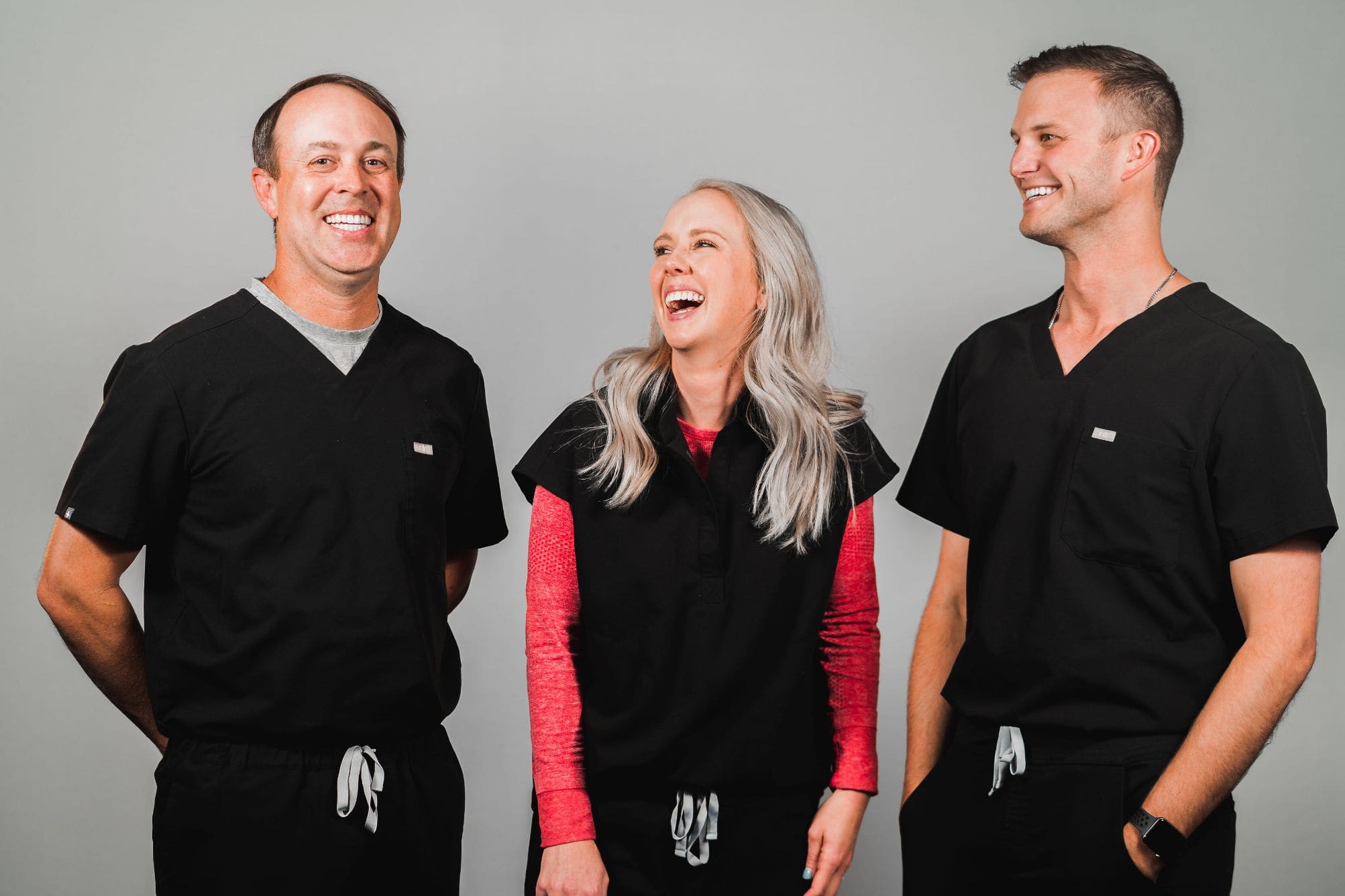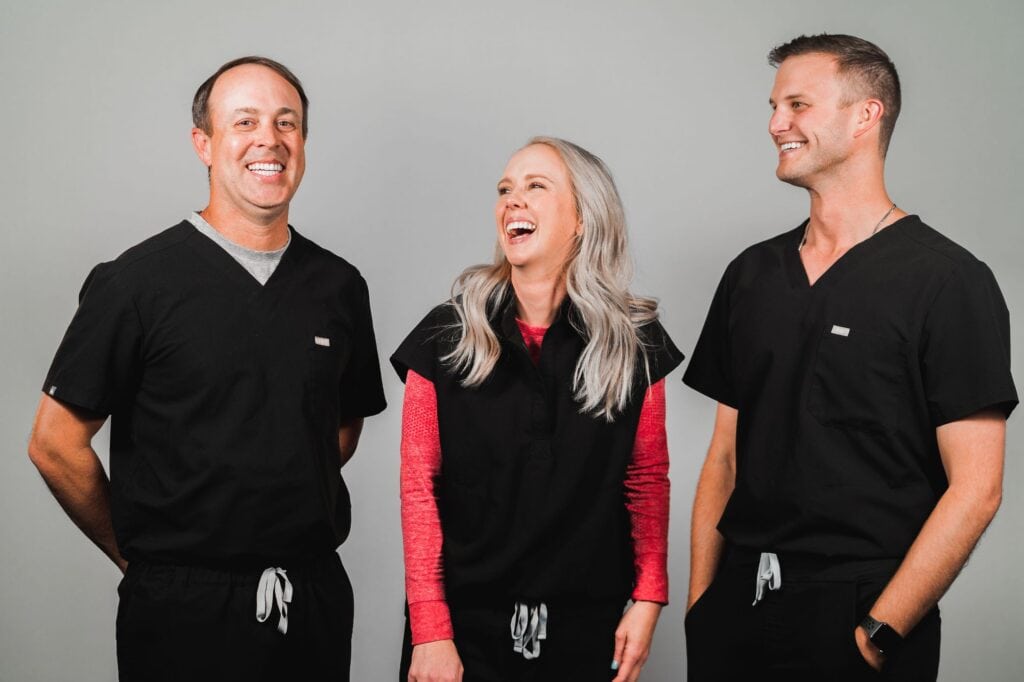 Our Values & Our Core
Sparkman Orthodontics is a faith-based practice and we start every day in prayer. The heart of our office is shown in our four CORE VALUES.
Listen: Every relationship starts with eye contact, a smile, and a true effort to connect with others. Before you can serve, you must listen.
Love: Love the Lord your God with all your heart and with all your soul and with all your mind. This is the first and greatest commandment. And the second is like it: Love your neighbor as yourself. All the law and prophets hang on these two commandments. (Matthew 22:37-40)
Laugh: We encourage our staff to have fun each and every day. Enjoying what you do makes all the difference!
Exceed Expectations: Go above and beyond. Exceed your patient's expectations, exceed your boss's expectations, and exceed your own expectations.
We Serve the Communities We Were Raised In
Dr. Sparkman grew up in Pampa, Texas where he started Sparkman Orthodontics in his father's general dental office. Dr. Clifton is from Pampa as well. He was actually the first patient of Sparkman Orthodontics. Dr. Lyons is from Canyon, Texas. She loves being back in the panhandle living down the street from her brothers and parents.
Conservative Treatment Philosophy
Our goal for our patients is to do the least amount of treatment in the shortest amount of time possible. If our patients are not ready for treatment, we will see them every six months (FOR FREE) until they are ready!
High Technology
No goopy impressions at Sparkman Orthodontics!! No headgear at Sparkman Orthodontics!! We will give you an amazing "Sparkman Smile" using the cutting edge of orthodontic technology. Each of our three locations (Amarillo, Pampa, and Clovis) is equipped with a CBCT unit to provide the ultimate in dental diagnosis. We use 3D scanning technology to initiate treatment with the best of BRACES or the latest technology in CLEAR ALIGNERS.
Award Winning Office
We have won 25 individual "BEST OF" awards voted on by Channel 10 News, Amarillo Globe News, and the Pampa News!
Outside of the Office
Dr. Sparkman: Outside of Dentistry, Dr. Sparkman, and his wife Ashley, stay busy chasing their six children! They love cooking out, fishing, and anything else they can do as a family. When Dr. Sparkman has some free time (not much), he loves to play golf, snowboard, and watch Aggie football. The Sparkmans are active members of Hillside Christian Church.