Schedule an appointment and stop by! We'd love to get to know you and your family in person.
Monday
8:00am – 5:00pm
Tuesday
8:00am – 5:00pm
Wednesday
8:00am – 5:00pm
Thursday
8:00am – 5:00pm
Friday
8:00am – 12:00pm
We are dedicated to helping you achieve the perfect smile at Sparkman Orthodontics. Our highly-trained orthodontic specialists have decades of experience providing high-quality orthodontic care for patients of all ages in Amarillo, TX, and the surrounding areas. We offer a wide range of services, including braces, Invisalign, and retainers. Our orthodontists strive to create comfortable and individualized treatment plans tailored to meet each patient's needs.
We understand that every patient's situation is different, and we will do everything possible to ensure you receive the highest quality care available. We understand how important it is for patients of all ages to feel comfortable and welcome in our office. Our experienced staff is highly trained in helping you understand your treatment plan and provide support throughout your entire orthodontic journey.
Top Rated Amarillo Orthodontics Office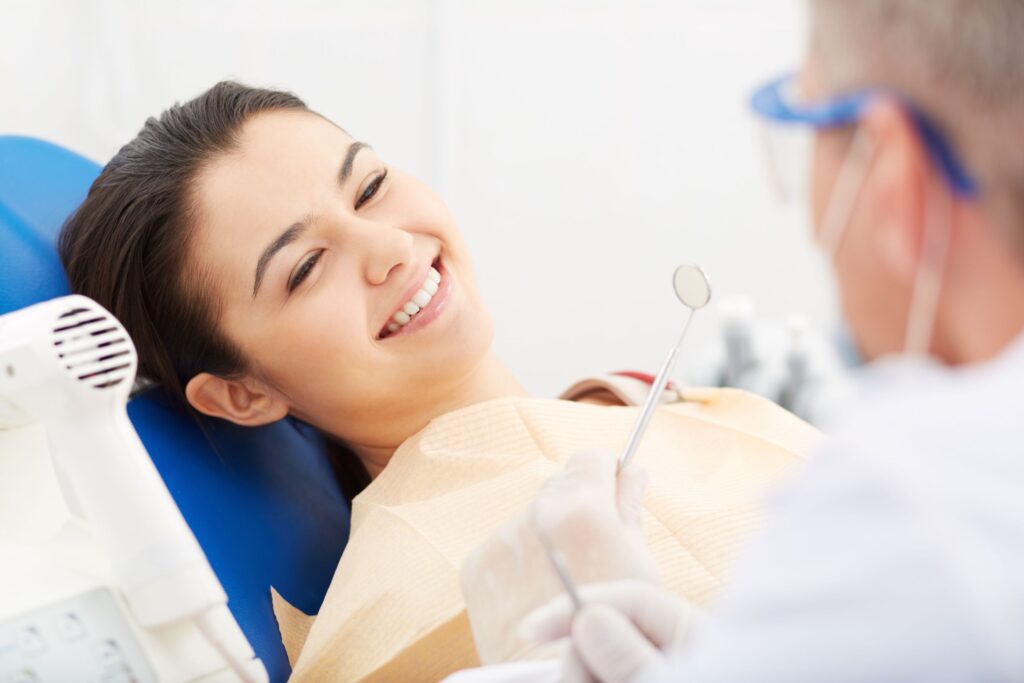 If you're looking for a top-rated orthodontic office in Amarillo, look no further than Sparkman Orthodontics. With three experienced and knowledgeable doctors—Dr. Sparkman, Dr. Lyons, and Dr. Clifton—and four core values—listen, love, laugh, exceed expectations—it's no wonder why we have won 25 individual "BEST OF" awards voted on by Channel 10 News, Amarillo Globe-News, and the Pampa News! 
Why Choose Sparkman Orthodontics? 
At Sparkman Orthodontics, we strive to create a positive experience for each patient. To ensure you are confident in your treatment, we take the time to hear you out and address your concerns and questions. Care that is both high in quality and exceeds your expectations is what we strive for. We also strive to make our office fun and energetic so that every visit is enjoyable! 
We are proud members of the Amarillo community who give back through our support of youth sports teams and other organizations such as the Amarillo Symphony and Hope Choice. When you choose us for your orthodontic care needs, you can rest assured knowing that you're supporting a practice that cares about its local community.
Orthodontic Services We Offer
Braces 
Braces are the most common form of orthodontic treatment. During this process, metal brackets are affixed to each tooth and connected by an archwire. This allows us to adjust each tooth individually and create the desired alignment and bite results.
Invisalign
These custom-made trays fit snugly over your teeth and gradually move them into proper alignment without interfering with your lifestyle or appearance. Unlike braces, these aligners can be removed when necessary so you can still enjoy all your favorite foods without worrying about getting stuck in the brackets. 
Early Intervention
Early intervention is an important part of orthodontics for children as it allows us to identify potential issues before they become more serious (and costly). We offer comprehensive exams that allow us to diagnose problems such as overcrowding or misalignment early on so we can begin treatment as soon as possible to achieve optimal results. 
Correcting Bad Habits
We also specialize in helping correct bad habits such as thumb sucking or tongue thrusting, which can cause long-term damage if left untreated.
Invisalign Provider In Amarillo, TX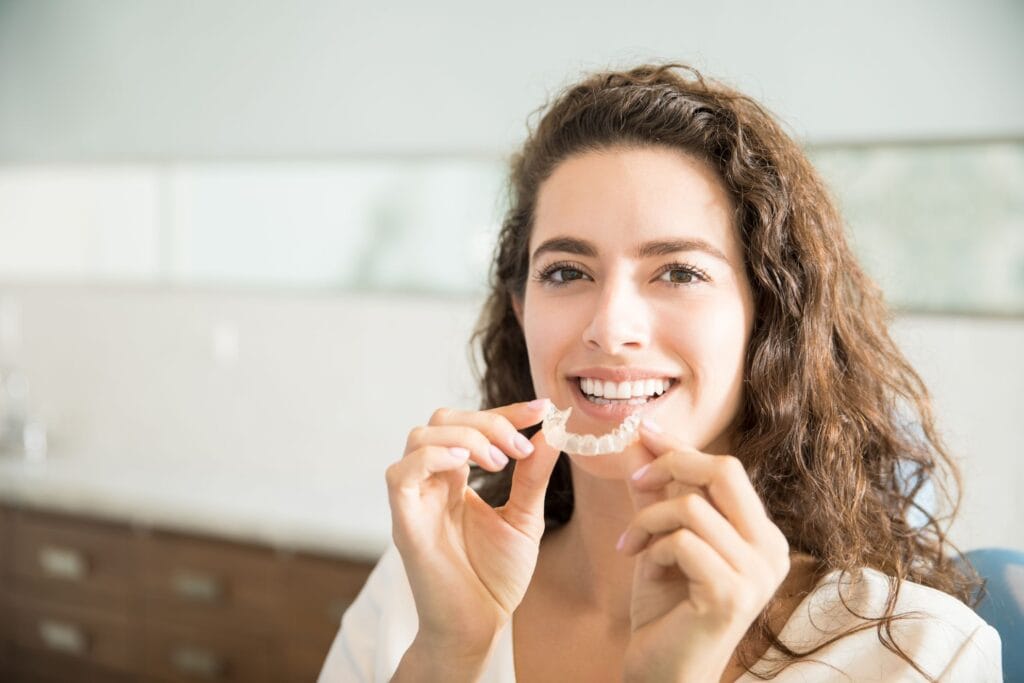 Sparkman Orthodontics is pleased to serve the Amarillo, TX, community by offering Invisalign. All of our doctors have years of experience using Invisalign and are board-certified by the American Board of Orthodontists. We will work directly with you throughout your journey to ensure you achieve your goals. We provide flexible payment options and participate with a wide range of insurance providers to ensure you can afford the care you require. Get in touch with us today for a free initial consultation!
Braces In Amarillo, TX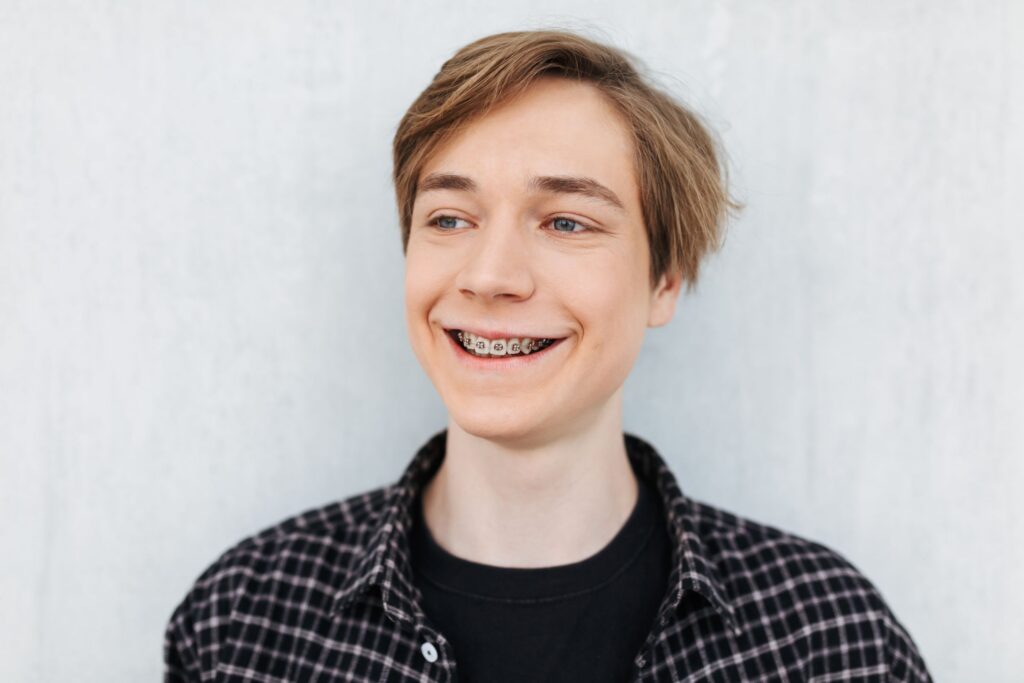 Braces in Amarillo, TX, are available to everyone in need with Sparkman Orthodontics. You can rest assured that you'll be able to find the right treatment for your individual needs, whether it's traditional metal braces, ceramic braces, or DamonⓇ braces. There are several reasons why someone may need braces beyond aesthetics. Teeth that are not aligned correctly can lead to jaw joint pain, a common reason for adults getting braces.
If the top and bottom teeth do not align properly, it can also cause difficulty with chewing food and speech impediments. Additionally, crooked teeth increase the risk of tooth decay and gum disease, making brushing and flossing difficult. So if you're looking for a dependable orthodontic treatment in Amarillo, TX, look no further than Sparkman Orthodontics.
Types Of Braces We Provide
We have three distinct orthodontic options for you to choose from so that you can have the perfect smile you've always wanted.
Our metal braces utilize stainless steel brackets connected with wires to move your teeth into the correct positions gradually.
Clear braces are perfect for those wanting an aesthetically pleasing and discreet option since they are clear and blend in with your natural teeth color.
We also offer Damon System Braces – these virtually invisible self-ligating brackets gently move teeth into their ideal position without relying on needed tight elastics or colored ties for tension.
With our team of experienced orthodontists, find the perfect brace solution for you here at Sparkman Orthodontics!
Visit Our Amarillo Office Today Or Request A Free Consultation
Our goal at Sparkman Orthodontics is to provide orthodontic care to the Amarillo community and beyond so that everyone can smile confidently. We accomplish this by providing extensive services based on your specific requirements. Make an appointment with our Amarillo office or get in touch with us for a free initial consultation to get started right now.