Monday
8:00am – 5:00pm
Tuesday
8:00am – 5:00pm
Wednesday
8:00am – 5:00pm
Thursday
8:00am – 5:00pm
Friday
8:00am – 12:00pm
Sparkman Orthodontics is dedicated to aiding patients in achieving their ideal smile. Our highly trained orthodontic professionals and their decades of experience in providing superior orthodontic care are available to patients of all ages in Clovis, NM, and the surrounding areas.
Our practice offers braces, Invisalign, and retainers as treatment choices. Our orthodontists work hard to ensure that every patient has a positive experience during their treatment. Regardless of each patient's situation, you can be confident that you will receive the best care from our professionals. We want all of our patients, regardless of age, to feel at ease at our office. Our knowledgeable staff will answer your questions throughout your orthodontic journey and ensure your comfort.
Top Rated Clovis Orthodontics Office
Sparkman Orthodontics is the best orthodontic treatment provider in Clovis, NM. Because of our three knowledgeable doctors, Drs. Sparkman, Lyons, and Clifton, and our four core values, listen, love, laugh, and exceed expectations, we have won 25 distinct "BEST OF" honors from Channel 10 News, the Amarillo Globe News, and the Pampa News.
What Makes Sparkman Orthodontics Unique?
Each patient at Sparkman Orthodontics is essential to us, and we work hard to make each visit as pleasant as possible. We listen to your concerns and answer your questions so you can be confident in the treatment you're receiving. We strive to exceed your expectations by providing outstanding care. We strive to make your visit to our office as pleasant and pleasurable as possible.
We are very proud to be active members of the Amarillo community. As a result, we support local youth sports teams as well as organizations such as the Amarillo Symphony and Hope Choice. When you choose us, you will have trust in the orthodontic care we give as well as the fact that you are supporting a local business.
Orthodontic Services We Offer
Braces
Braces are by far the most prevalent orthodontic treatment option. Each tooth has metal brackets attached to it, and an archwire is utilized to align it. We can achieve proper alignment and bite by making individual changes to each tooth.
Invisalign
These custom-made trays cover your teeth and gently slide them into place while maintaining your comfort and beauty. Unlike braces, these aligners can be removed while eating, so you won't have to forego any of your favorite foods.
Early Intervention
Early orthodontic intervention is critical for children because it allows us to detect problems before they worsen (and are costly). We offer comprehensive tests to detect crowding, misalignment, and other abnormalities early on, allowing treatment to begin as soon as possible for the most significant potential results.
Changing Unhealthy Habits
Thumb-sucking and tongue-thrusting are destructive activities that can have serious implications if left untreated, and we are here to help.
Invisalign Provider In Clovis, NM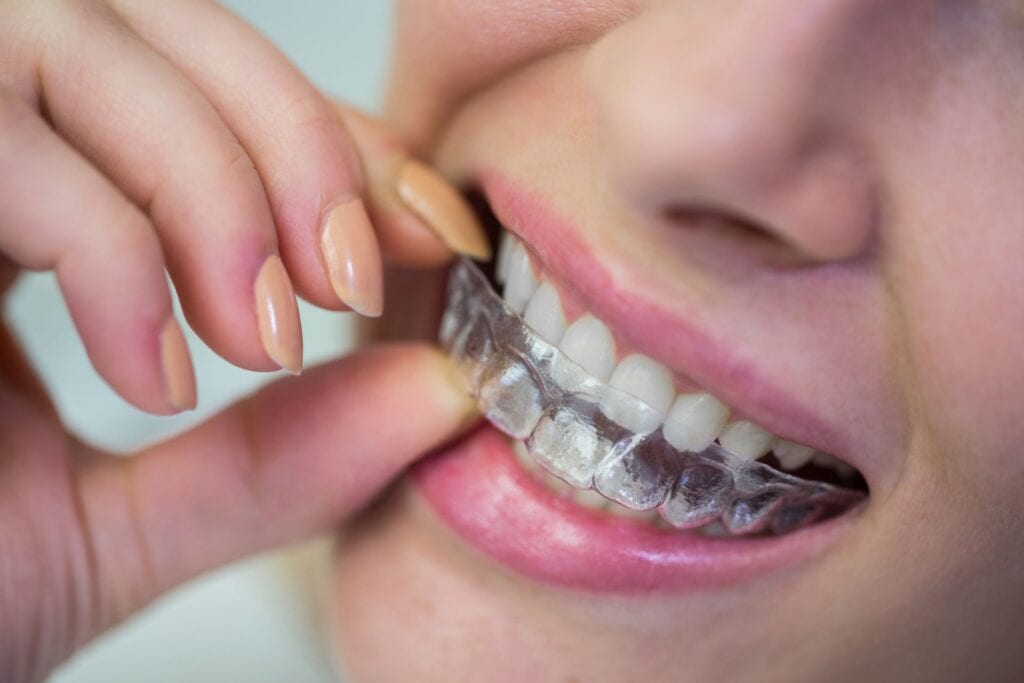 Sparkman Orthodontics is pleased to offer Invisalign to our patients in Clovis, NM. Our doctors have years of Invisalign experience and are all certified by the American Board of Orthodontists. We will be there to assist you and ensure your success throughout your journey. To ensure that you can afford the care you require, we offer a variety of payment plans and accept a variety of insurance coverage. Please contact us as soon as possible to organize your free first consultation.
Braces In Clovis, NM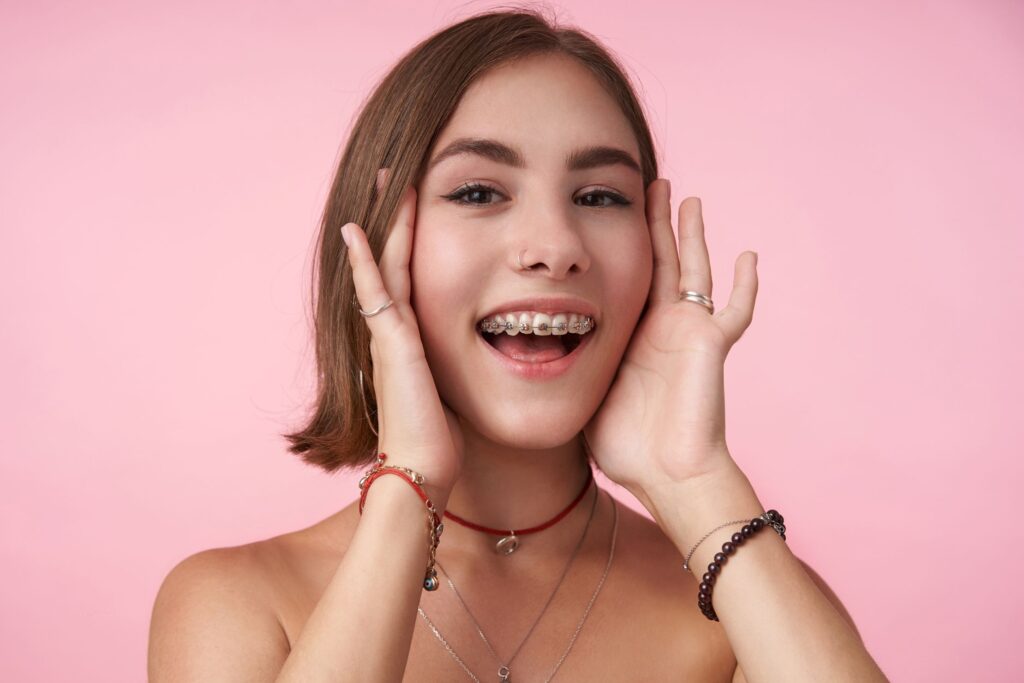 Sparkman Orthodontics makes braces in Clovis, NM, available to anybody who requires them. You'll be able to find a solution that works for you, whether you're looking for metal braces, ceramic braces, or DamonⓇ braces. Orthodontic treatment is required for reasons more than solely cosmetic ones.
Because misaligned teeth induce jaw joint pain, they are a common reason for adult orthodontic treatment. Misaligned upper and lower teeth can cause problems with chewing and speaking. Crooked teeth are more challenging to keep clean with regular brushing and flossing, and they increase the risk of cavities and gum disease. Sparkman Orthodontics should be your first and only stop if you need dependable orthodontic care in Clovis, NM.
Types Of Braces We Provide
We provide three orthodontic treatments to help you attain the perfect smile of your dreams.
Our metal braces employ stainless steel wires and brackets to gradually push your teeth into place.
Clear braces are a good solution for people who value aesthetics and privacy because they are translucent.
We also provide Damon System Braces, which are self-ligating brackets that are practically invisible and gently shift teeth into place without the use of elastics or colored ties.
With the assistance of our skilled staff, choose your optimal brace solution at Sparkman Orthodontics.
Visit Our Clovis Office Today Or Request A Complimentary Consultation
Sparkman Orthodontics provides orthodontic services to the Clovis, NM, area and beyond, allowing everyone to smile confidently. We can accomplish this because we provide complete services that are tailored to your specific requirements. To get started right away, contact us or come to our Clovis office for a free consultation.